News & Insights
Launching our new website and communications
You can trace the origins of McLanachan Transport back some thirty-six years when founder Matt McLanachan started with one vehicle. Over the years, we've built our growth and success upon Matt's customer-led approach, and throughout our company today, every member of staff operates with that same culture. We're proud of our heritage but even more excited about our future.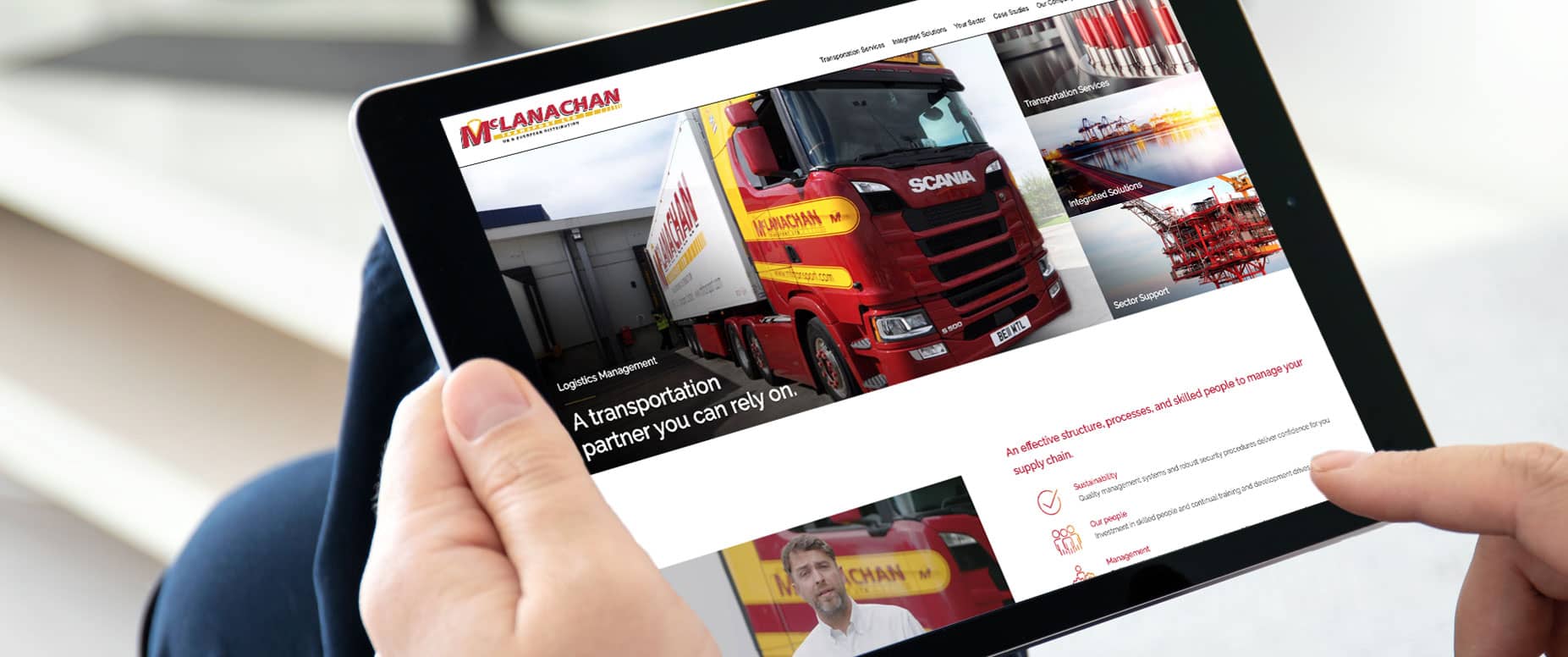 New Brand
We appreciate that our success directly aligns to the value we add to our customer network. To ensure our brand delivers effective awareness of our business today, we decided that 2020 was the year to modernise our communications.
New Website and brand Video
We are pleased to announce that we have reached phase one of these developments and are launching our new website and brand video. Our strategy is to ensure our communications add further value, providing our customers and partner networks with company and industry news, sharing knowledge and insight.
It has been quite a journey to reach this stage. Although 2020 has been a year of challenges across the globe, our business continues to be in good shape. We've added to our fleet, we've added to our customer base, and we've added to our team. But, we've also had time to reflect on the importance of our customers, and why continuing to support them will shape the next thirty-six years and beyond!
Please take a browse around our new website and view our new brand video.
We look forward to the next stages of the journey with you and would like to thank you for your business.